Last updated: 2 November 2023
Cohort: Autumn Term 2023/24
In the first three weeks of the Autumn Term 2023/24, we promoted the study in our courses, during lectures1, Moodle e-mails, and via e-mail. Students had to opt-in to participate in the study by filling out an Initial Survey2.
Our study focuses on courses centred around quantitative subjects, specifically data science3, where computer programming is a central component. It is implausible that we will have much authority to make generalisations about the undergraduate student population at LSE or the UK. However, we hope our findings will still be helpful to the academic and teaching community at LSE and beyond.
What courses are the participants taking?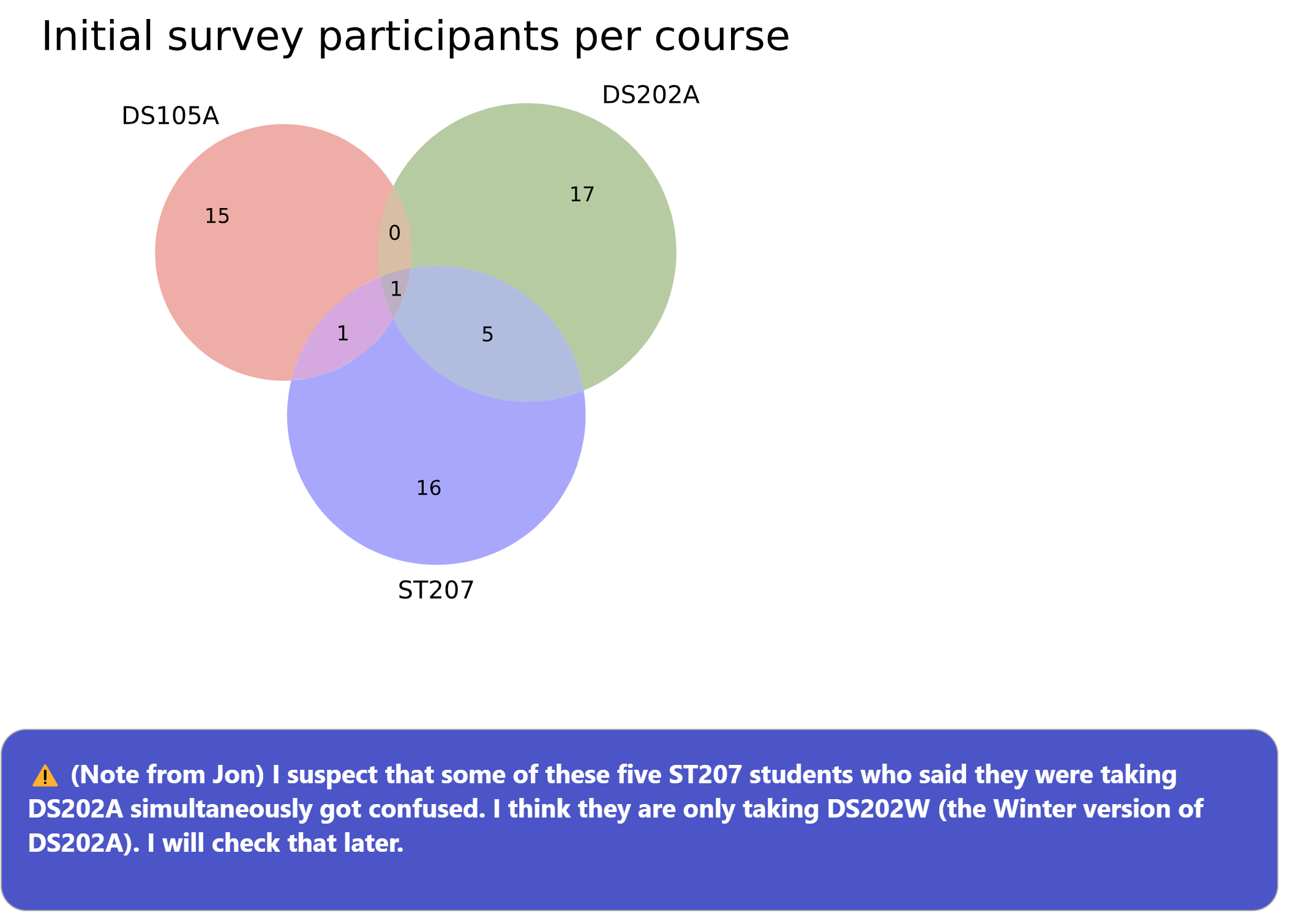 How much programming experience do the participants have?

How familiar were they with generative AI tools before the study?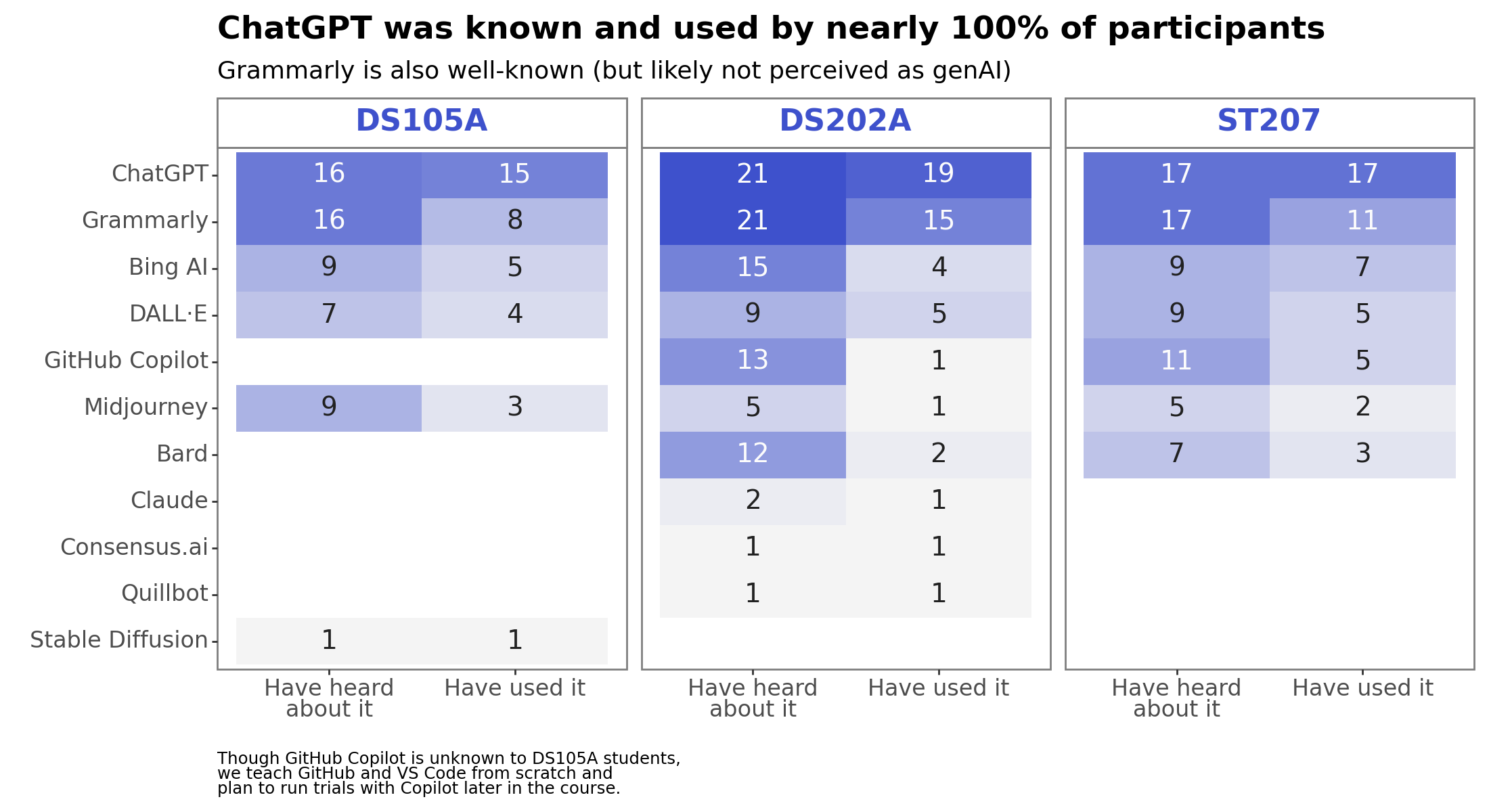 Have they used generative AI tools with the intent of learning something?

If so, how helpful did they find the tools?

Perception of Usefulness
🚧 We are currently working on analysing the chat logs and weekly surveys. We will update this page as soon as we have some findings to share. 🚧
In the meantime, check out our 📝 Methodology page.